Burner (for chopped twigs) "Goriša"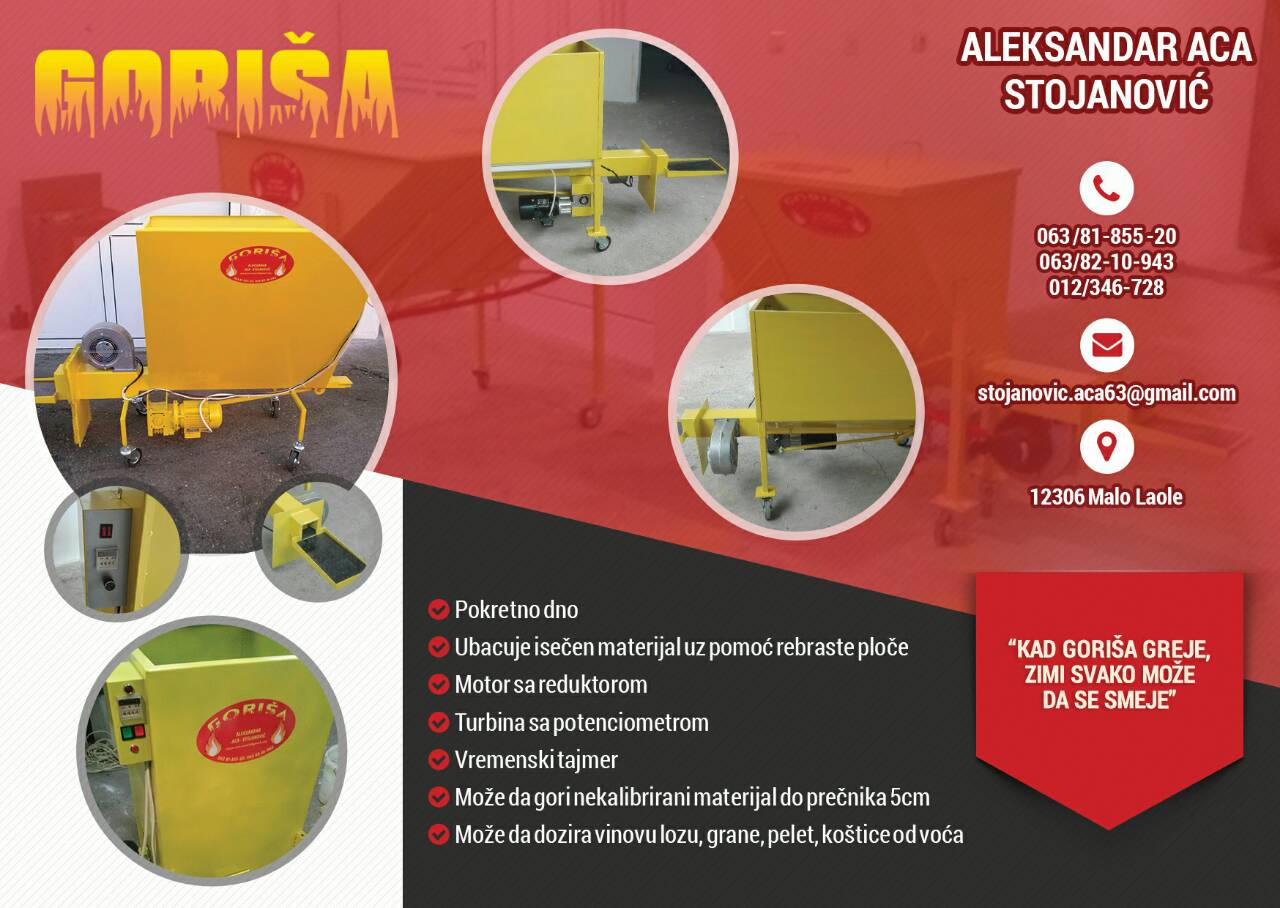 A pyrolysis process is created through the "GORIŠA" burner.
It also has a double bottom so it is 100% protected from self-ignition;
Movable bottom;
Inserts the cut material with the help of a ribbed plate;
Gear motor;
Turbine with potentiometer;
Time timer;
Can burn uncalibrated material up to 6 cm in diameter;
It can dose wood chips, vines, branches, pellets, fruit stones…;
Questions and answers:
How many bags of wood chips are needed for heating in relation to pellets?
3 m3 of wood chips change 1 ton of pellets:
1 bag of 50 liter chops contains about 30 kg dry weight x 25j = 75 dj changes 1 ton of pellets (pellet is about 180 €)
The price:
Jack of cuttings ranges (to buy it) from 150-200 dinars.
How much ash is there?
Cleaning for 3-4 days (dry and clean ash)
Burner utilization / heating:
about 90% (pyrolysis process)
an ordinary wood boiler has about 50% utilization.
The price:
1,500 €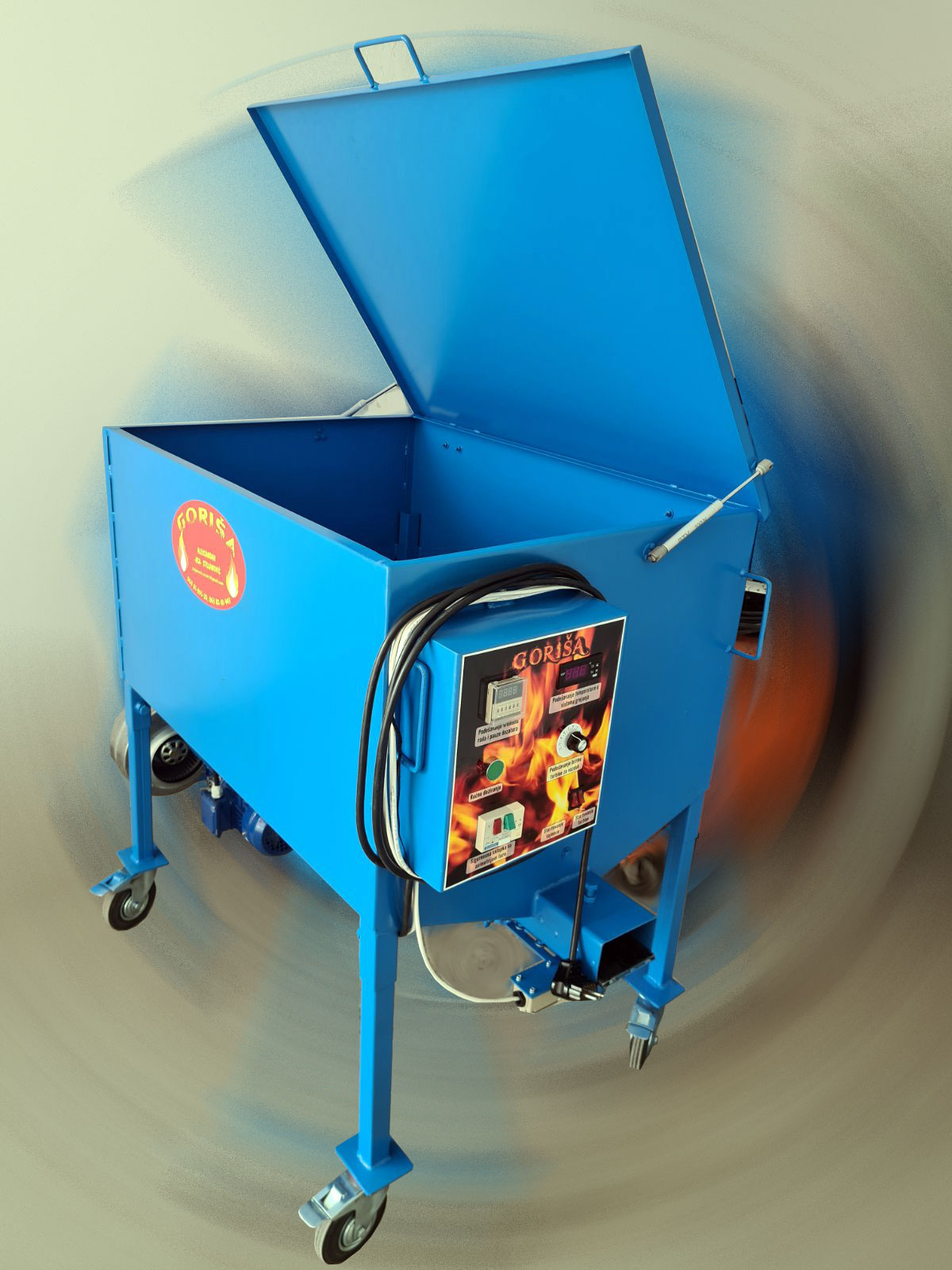 ---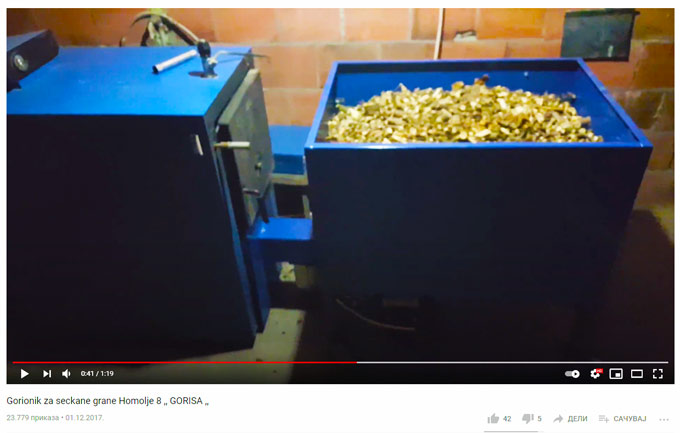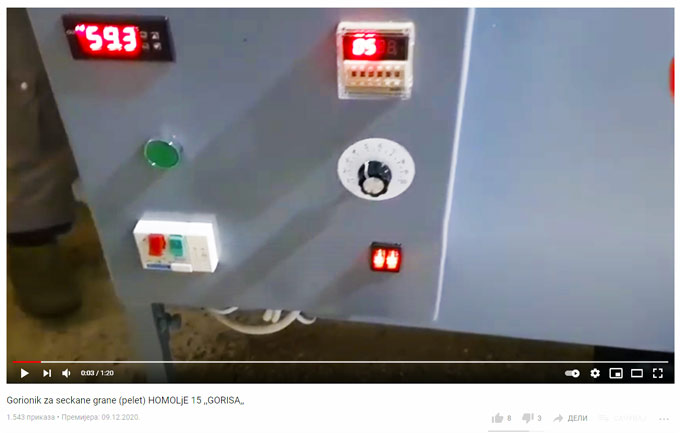 ---
Contact:
Aleksandar Aca Stojanović
Street: Klenjska No10; 12300 Malo Laole; municipality of Petrovac na Mlavi
Phone:
+381 63 81-855-20
+381 12 346-728
E-pošta:
This email address is being protected from spambots. You need JavaScript enabled to view it.
---
Ing Nikola Stojanović
Street: Klenjska No10; 12300 Malo Laole; municipality of Petrovac na Mlavi
Phone:
+381 63 82-10-943
E-pošta:
This email address is being protected from spambots. You need JavaScript enabled to view it.